Products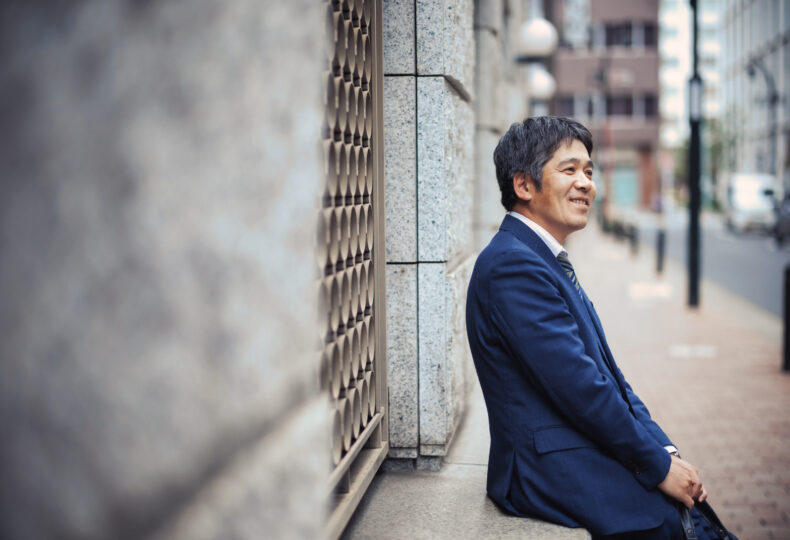 Aiming to provide high-quality products at a low cost / Taking on the ardent challenge of reducing the manufacturing costs of DAIB, a hypervalent iodine compound (1)

【CAS No.】3240-34-4
【Chemical name】
(Diacetoxyiodo)benzene
【Chemical formula】C10H11IO4
"Failure breeds success." Although we often hear this saying, in reality, it requires patient, persistent effort to take a failure and turn it into a success. The researchers at MANAC spend their days creating new value while working to overcome countless failures.
For over a decade, MANAC has been manufacturing and marketing DAIB, a compound used in manufacturing processes for active pharmaceutical ingredients (APIs). This article discusses the efforts made at MANAC toward improving manufacturing methods to achieve DAIB production at a lower cost. Behind these efforts is a story of the dedicated researchers at MANAC who patiently and persistently studied each failure to turn them into a success.
Introducing DAIB, a hypervalent iodine compound
Active pharmaceutical ingredients (APIs) in pharmaceuticals are synthesized through many different chemical reactions. The hypervalent iodine compound (diacetoxyiodo)benzene (DAIB), manufactured and marketed by MANAC, plays an important role as a reagent known as an "oxidant" in this synthesis process. As indicated above, DAIB is an abbreviation for (diacetoxyiodo)benzene and is also known as iodobenzene diacetate and phenyliodine diacetate (PIDA).

In contrast to traditional heavy-metal-based oxidants, DAIB has low toxicity and is environmentally friendly. This makes the compound ideal for manufacturing APIs, which require a high degree of safety. However, DAIB carries certain disadvantages, such as being more expensive than heavy-metal-based oxidants to manufacture and the occurrence of byproducts following reactions.
See this article for more information regarding DAIB's structure and properties.
"Can MANAC provide us with high-quality, inexpensive DAIB?"
"We would like to use DAIB from a Japanese domestic manufacturer. Can MANAC provide us with inexpensive DAIB?"
The story of MANAC's improved DAIB manufacturing starts with such a request from an API manufacturer in Japan.
As mentioned at the beginning of this article, MANAC has been manufacturing and marketing DAIB for over a decade. Although MANAC's DAIB was reliably high quality, its higher price tag compared to DAIB produced overseas translated into lackluster sales in Japan.
"Some Japanese domestic API manufacturers, still at a stage requiring only small amounts of DAIB, prioritized ease of procurement over cost and purchased their DAIB from MANAC. However, as the pharmaceutical development stages of such companies advanced, the amount of DAIB they used would also increase. In many cases, companies would eventually switch to cheaper DAIB produced outside Japan. We wanted to do something to change the status quo, but it wasn't easy to take on the massive challenge of improving our manufacturing processes to reduce prices," explains Go Tanaka, who was in charge of DAIB sales at the time.
While seeing yet another company switch to cheaper overseas DAIB, Mr. Tanaka received a request for MANAC to provide their DAIB at a lower price. It was then that he became determined to see it through.
"The impacts of the COVID-19 pandemic, environmental regulations, and issues in logistics likely brought about a shift in demand toward domestically produced DAIB for its ease of procurement. After we began receiving requests such as these from domestic Japanese API manufacturers, we started exploring ways to reduce DAIB production costs through improved manufacturing methods."
Improving DAIB manufacturing: a struggle from the very beginning
Chihiro Enmei, who had just recently transferred and started his new assignment in the Pharmaceutical Team, was selected to be in charge of experiments for the DAIB manufacturing improvement project.
"It didn't go very well at first. It turned out to be a lot more challenging than anticipated."
Issues in productivity had to be solved in order to bring DAIB manufacturing costs down. This is what Mr. Enmei had in mind when he began exploring whether using materials other than what had been used before might increase productivity. However, he immediately hit a wall.
"Fortunately, we were able to confirm right away that we could produce DAIB using different candidate materials. But no matter how many experiments we ran, we couldn't reach our targeted purity level. This kind of poor quality can't be used as a product. We had to get to the bottom of what was keeping us from achieving better purity."
Mr. Enmei continued with additional experiments but was unable to get positive results. One month would come to pass…and then two months. Before long, the project was past its originally scheduled three-month development period, but to no avail. The purity level of DAIB remained low.
However, Mr. Enmei would soon gain inspiration that would take the project in an unexpected direction. Will he succeed in reducing DAIB manufacturing costs? Find out more in the next article.