Products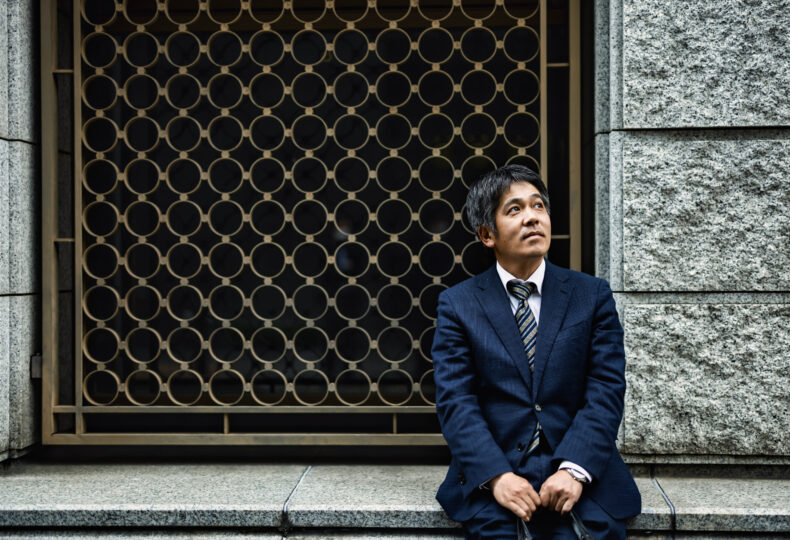 Patent: Solving a pharmaceutical manufacturing company's challenge with 2-alkoxyethyl bromide that can undergo long-term storage
Manac submits many patent applications and has acquired a large number of patents. Some companies look into these patents and approach Manac about the manufacturing of compounds.
This article covers a real example of the solutions provided, using Manac's technologies for bromination and handling bromine, for a company that approached Manac after seeing a patent relating to a certain compound's manufacturing method.
This is the story of how a patent led to a solution.
Patent: Process for producing 2-alkoxyethyl bromide
This story begins with Manac's application submission of its "Process for producing 2-alkoxyethyl bromide" patent in 2005. The 2-alkoxyethyl bromide compound contains bromine (Br) and an alkoxy group (-OR), where R in the alkoxy group structure is comprised of carbon (C) and hydrogen (H).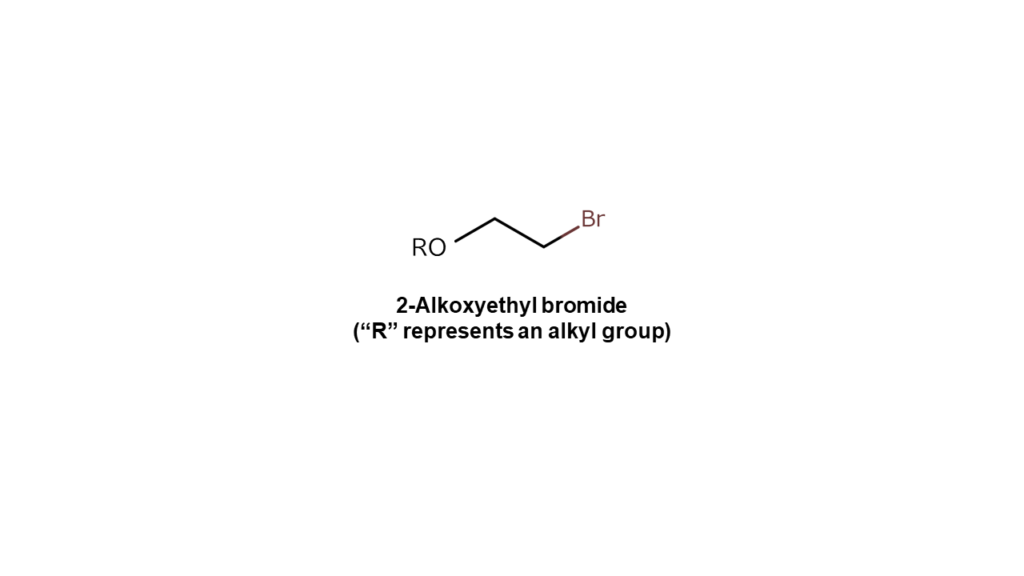 There was a method for producing 2-alkoxyethyl bromide available before this patent. However, that method suffered low efficiency, low yields, and the occurrence of byproducts (substances resulting from the process other than 2-alkoxyethyl bromide), which decreases purity. With such problems, a new production method was needed.
The method used in this patent uses a thionyl bromide compound to replace the OH group of the 2-alkoxyethanol compound with bromine. A bromine atom from the thionyl bromide compound is transferred to the 2-alkoxyethanol compound.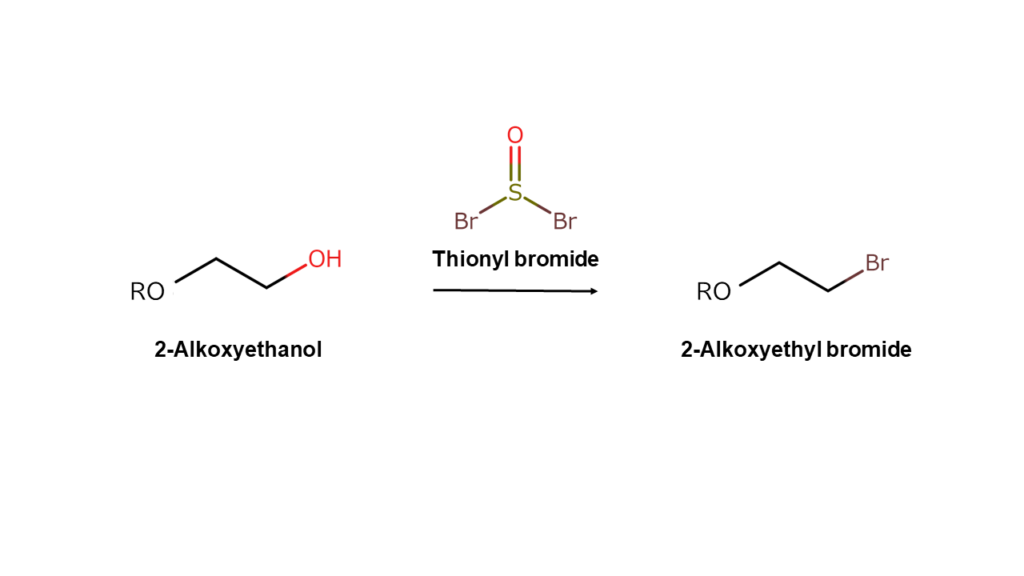 However, this reaction did not go smoothly just by adding thionyl bromide, as the resulting 2-alkoxyethyl bromide would break down. One idea to prevent this involved the addition of a separate compound with either an amide or urea bond.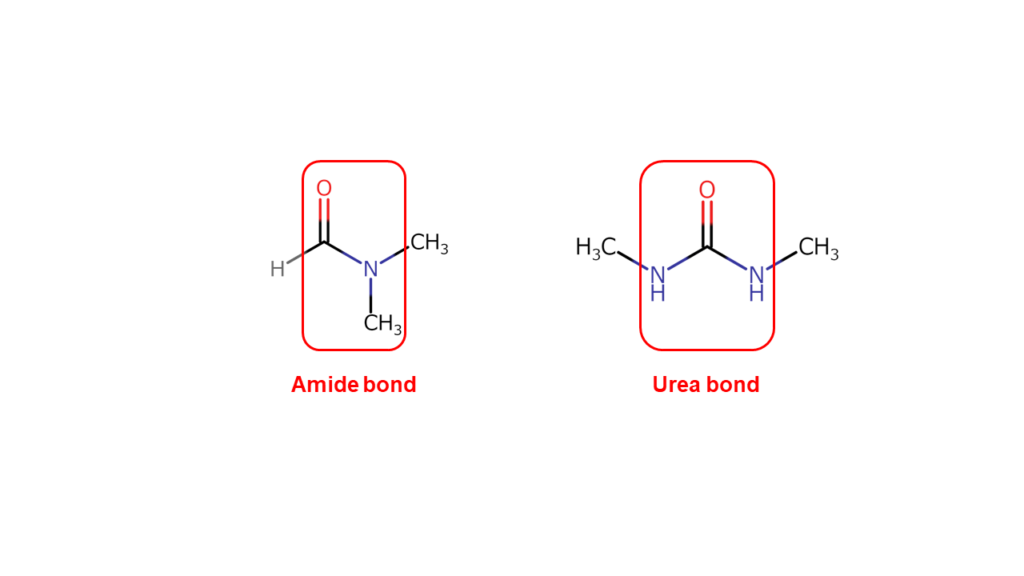 The addition of these types of compounds curbed the occurrence of unwanted side reactions and the breakdown of the resulting product, successfully enabling the efficient production of high-quality 2-alkoxyethyl bromide.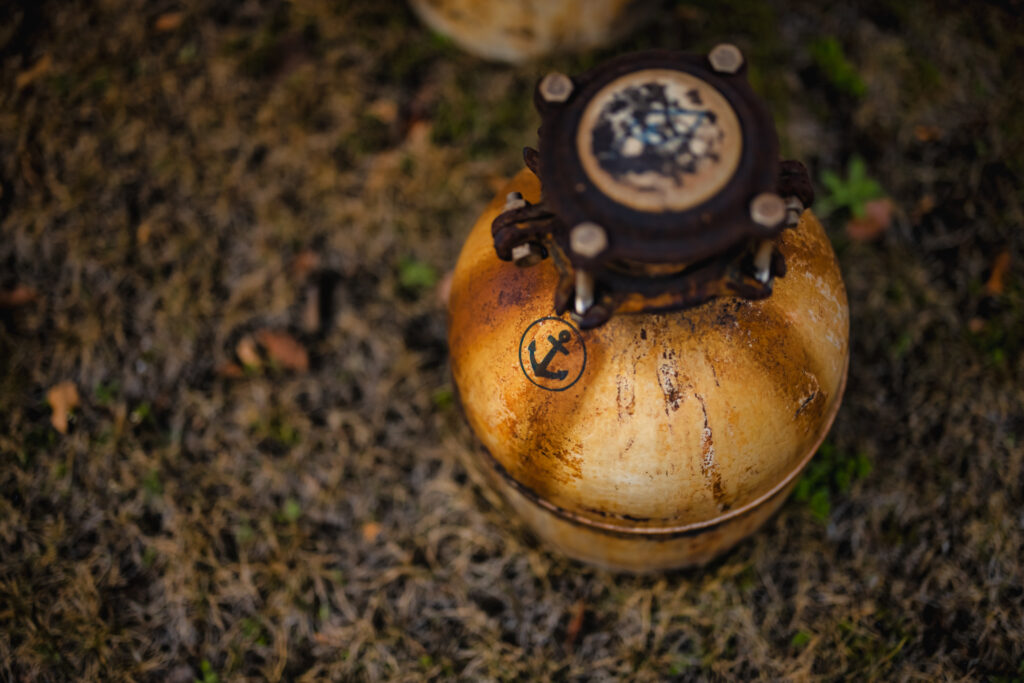 Receiving an inquiry about 2-alkoxyethyl bromide production
In autumn 2016, a pharmaceutical manufacturing company contacted Go Tanaka, who oversaw pharmaceutical-related product sales at Manac's sales department. The company was inquiring about having Manac produce 2-alkoxyethyl bromide for them using the patented method described above.
According to the inquiring pharmaceutical manufacturer, they had already been purchasing 2-alkoxyethyl bromide from other companies but were experiencing problems. "The 2-alkoxyethyl bromide we purchase from other companies starts to break down during shipping and storage, making it extremely difficult to use." This led the company to approach Manac regarding the manufacture of 2-alkoxyethyl bromide.
Where is 2-alkoxyethyl produced?
The amount of 2-alkoxyethyl bromide required by the pharmaceutical manufacturer amounted to several kilograms. However, Manac's facilities were designed to produce products by the hundreds of kilograms, making it difficult for Manac to make just several kilograms of 2-alkoxyethyl bromide. For this reason, a proposal was initially raised to license the patented method to the pharmaceutical manufacturer, allowing the manufacturer to produce 2-alkoxyethyl bromide.
For the pharmaceutical manufacturer to produce 2-alkoxyethyl bromide, they would need to also obtain thionyl bromide, a raw material required for the process. While Manac produced thionyl bromide, safety concerns and shipping issues made the external transfer and sale of the material unfeasible.
A proposal for the pharmaceutical manufacturer to produce its own thionyl bromide was also considered, but thionyl bromide production requires specialized equipment for bromination. In addition, as bromine compounds are highly toxic, a high technical level is required to handle them. The proposal to have the pharmaceutical manufacturer produce their own thionyl bromide eventually fell through due to these hurdles.
No company can handle thionyl bromide but Manac! Receiving commission to produce 2-alkoxyethyl bromide
In the end, the pharmaceutical manufacturer decided to significantly increase its order amount and commission Manac to produce 2-alkoxyethyl bromide using the patented production method. "Manac's 2-alkoxyethyl bromide doesn't break down even during long-term storage, which means we are still using the same batch of 2-alkoxyethyl bromide we purchased four years ago."
Manac's strengths lie in its handling of bromine compounds!
In addition to its extensive expertise and patents to manufacture compounds, Manac possesses the specialized equipment required to produce and handle bromine compounds. Having researched halogen compounds for many years, this is a strength that only Manac can achieve.