Products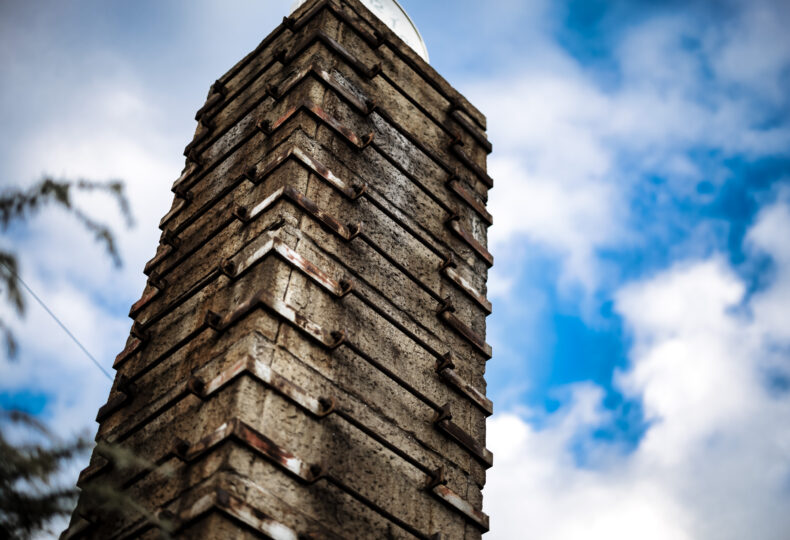 Opportunities await us in the bromine and iodine domains / Manac's growth strategy as told by President Murata
Six months have passed since Chemia was established. Chemia's editorial team sat with Koya Murata, President of Manac Incorporated, to learn about the aim behind establishing Chemia and the growth strategy going forward.
Solid demand for flame retardants in Asia
How did Manac's factory come to be located in Fukuyama, Hiroshima?
Manac was originally founded in 1948 in Fukuyama, Hiroshima (then Matsunaga City, Numakuma District, Hiroshima) as a member of a salt-making industrial union (Engyo Kumiai). The picture at the top of the article is of an apparatus (a distillation column made from stone) designed to remove bromine from the brine that occurs during salt manufacturing. Methods using this type of equipment were in use until the 1960s to produce bromine.
This column was actually used at another company but is now kept at Manac's Fukuyama Factory as a monument.
Are you also originally from Fukuyama?
I was born and raised, through high school, in Fukuyama.
I was not aware of Manac until I joined the company (at the time, the company's name was Matsunaga Chemical Industries).
After earning my qualifications as a pharmacist at Osaka University of Pharmaceutical Sciences, I joined the company with an invitation from a former older schoolmate of mine who also attended Hiroshima Prefectural Fukuyama Seishikan High School.
The company shifted from being an Engyo Kumiai member to a chemicals company?
With the increased demand in heavy industries during Japan's period of rapid growth following the end of WWII, we switched to the chemicals industry, which makes various chemical compounds (intermediates), including organic synthesis using bromine or iodine.
We changed the company name to Manac Incorporated in 1988, and were listed in the Hiroshima Stock Exchange in 1990.
We are now listed in the Second Section of the Tokyo Stock Exchange following the closing of the Hiroshima Stock Exchange.
What is it that you make?
Our business is divided into three domains.
The first domain deals with flame retardants, which are additives used to hinder the ability of materials to burn, and are used in home insulation materials, vehicle dashboards, casings for electronics such as TVs, and curtains.
This domain account for 44% of the entire company's sales (this and figures below are based on the fiscal 2020 consolidated balance sheet). Sales are increasing not only in Japan, but in the rest of the Asian market as well.
This appears to be a crucial domain as long as fires exist in the world.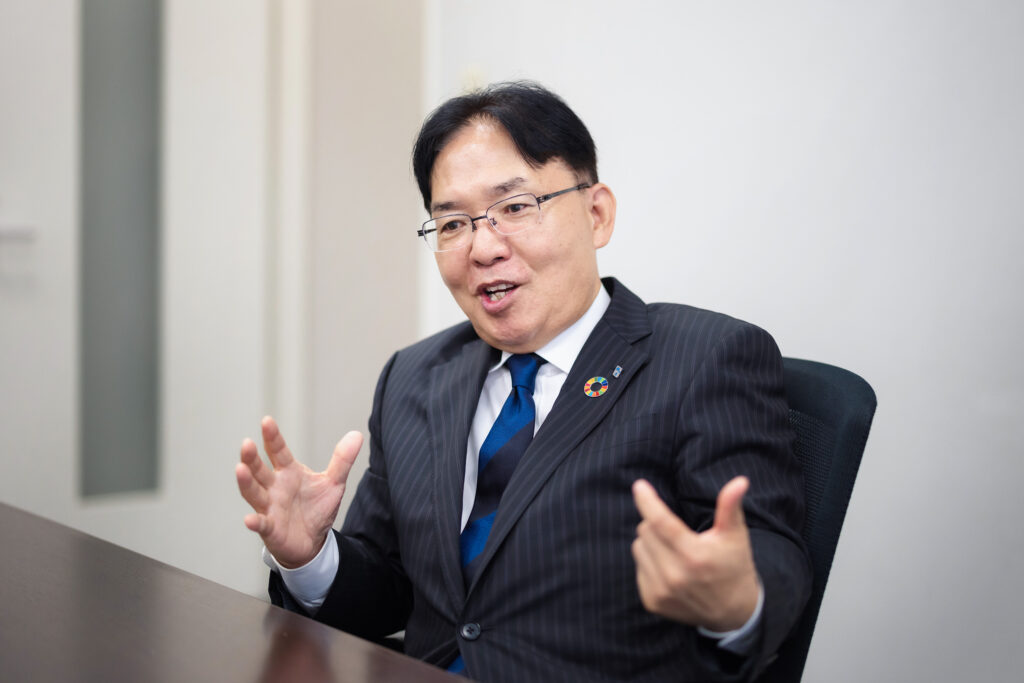 The wide-ranging applications discovered for the Etak® antibacterial agent
The second domain is in the health support business (15% of all sales).
Up until now, this business has centered on raw materials used for dialysis infusions and food additives for foods such as ion-balanced drinks.
However, we now have strong expectations for the Etak® antibacterial agent developed in 2009. Etak® was originally developed jointly with Professor Hiroki Nikawa of Hiroshima University as an anticavity agent for people with disabilities that make it difficult to brush their teeth.
With the heightened interest in disinfectants since 2020 due to the COVID-19 pandemic, we have received a growing number of inquiries.
The process behind developing Etak® into a commercial product is detailed in an article on Chemia.
Visit the Etak website here (Japanese language only):
Etak® is currently being used to prevent the spread of COVID-19, and as a result of our further research, we have found that there remains a wide range of potential applications. We may be able to make a surprising announcement in the near future.
The fine chemicals domain is our pillar of growth
What is the third domain?
The fine chemicals business.
We manufacture chemical compounds (intermediates) used as intermediate materials in electronic components and pharmaceuticals under commission from many companies. Leveraging the technology and expertise that we have cultivated since our founding, we, for example, make the intermediate materials used in semiconductors and components used for OLED displays.
These all seem to be crucial to our daily lives.
Many of the items that Chemia readers own are likely products that use intermediates made by Manac.
Articles written for Chemia are mostly about the fine chemicals business domain.
Fine chemicals refer to high-mix, low-volume (HMLV) compounds, and are used in areas such as pharmaceutical and leading-edge technology.
With the unique features of fine chemicals, our company slogan has come to be "Supporting the evolution and advancement of society with specialty chemicals," and we consider fine chemicals a pillar of growth moving forward.
In April 2021, we invested in the enhancement of our pharmaceuticals production capacity. We will continue to increase our efforts in the pharmaceuticals area.
It is our hope that people from many different companies can learn about the technologies and expertise we hold through Chemia.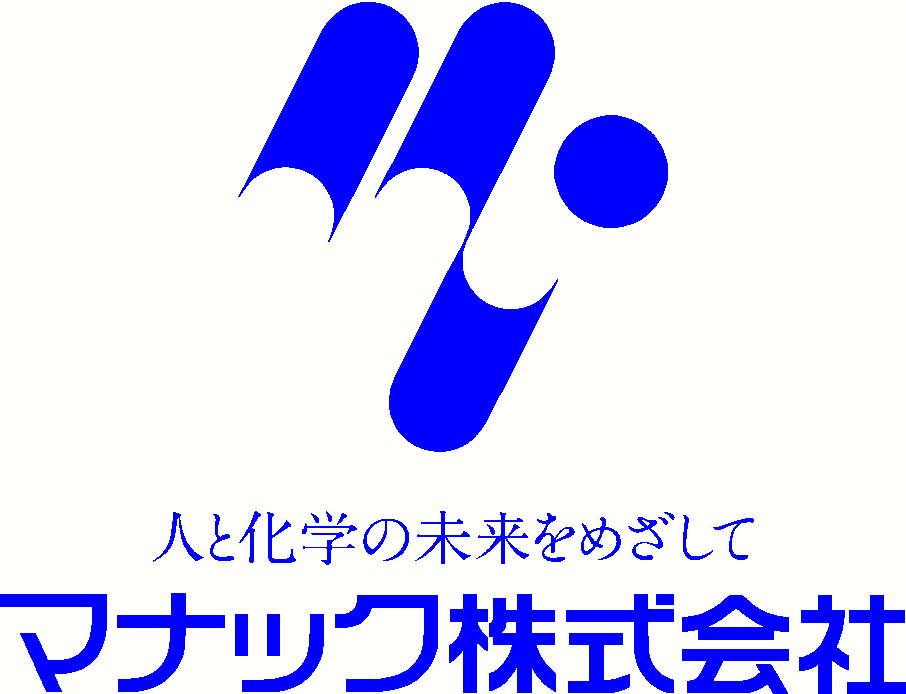 Expanding outside of Japan through web marketing
Could you share your aims behind launching Chemia?
We possess the most advanced technologies and expertise in Japan concerning halogenation with chemicals such as bromine and iodine, and so I am greatly confident that opportunities await us.
It is my wish for us to manufacture intermediates that benefit an even larger number of companies, ultimately contributing toward solutions to social issues.
I also want to leverage web marketing. This is what drove me to launch Chemia.
The technologies we detail in our articles account for only a small fraction of the technologies we possess. But I welcome companies to inquire with us when they read our articles and think, "Perhaps Manac could make those compounds we want."
We are confident in our ability to produce high-quality compounds that clients find to be "possible only by Manac" as a business partner for commissioned production.
Our aim is to continue building trusting relationships and business partnerships with an ever-growing number of companies, in which our clients express that they made the right choice with Manac.
Chemia is also available in English.
We see this as a first step to expanding outside Japan. Demand for flame retardants is strong in the Asian region, including mainland China, Taiwan, and South Korea. As we advance, we would like to expand our flame retardants and fine chemicals businesses globally.
Aiming to expand iodine compounds into Europe and North America
What domain do you particularly wish to focus on?
If I had to say, it would be iodine compounds.
Around 35,000 tons of iodine are estimated to be produced annually on a global basis, with Japan producing 30% and Chile producing 60%. That means that iodine is not produced much outside Japan and Chile.
However, there is a global demand for iodine compounds, and contrast agents used in imaging tests at the medical frontlines are a major example.
Our strength lies not only in our technologies and expertise, but also in our ability to provide a stable supply of iodine, a globally important raw material, through our partnerships with iodine manufacturers. Leveraging our capacity to carry out stable production of high-quality iodine compounds, we would like to expand our business into Europe and North America.
But isn't it difficult to export iodine compounds?
That's exactly right.
Waste liquids that contain iodine are known to have a large impact on the environment.
When iodine compounds are sold in Japan, there is a framework in place to collect and recycle iodine-containing waste, but this is a challenge that remains outside Japan. We need to overcome such challenges one at a time.
Is Manac well known outside Japan?
In the past when we conducted business for iodine compounds at exhibitions outside Japan, we were pleasantly surprised with how well our products sold.
But, unfortunately, Manac was not very well known.
I want to share about Manac's exceptional level of technology through Chemia, and have the company become recognized outside Japan as well. On top of the relationships of trust that we form with companies from Europe and North America, I am confident that our company will indeed come to be recognized.
In the next article, we will learn more from President Murata about Manac Group's holding company launching on October 1, 2021: Manac Chemical Partners Co., Ltd.